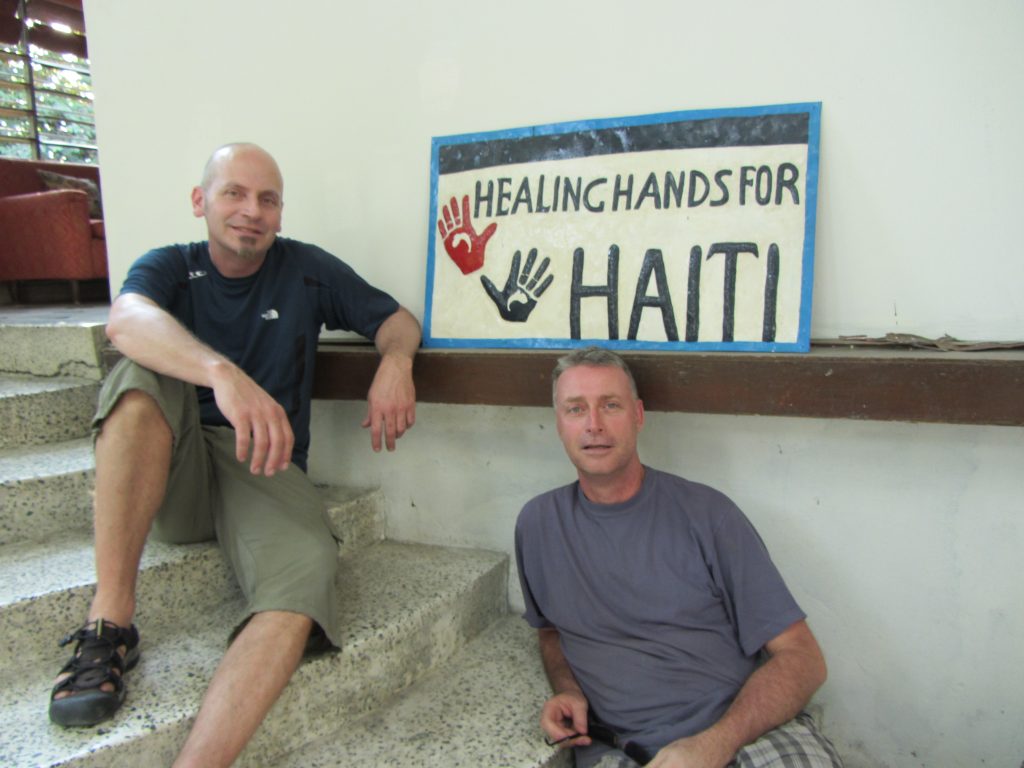 Co-owners Al Neary and Tam Wishart have each been in the medical equipment and wheelchair business for over 30 years. Starting as employees in other companies in the Calgary area, their passion for the industry and a desire to make their mark as a local brand took them on their journey to start and grow Maximum Healthcare and Mobility.
With a genuine desire to help people Al and Tam have done all the jobs there are to do in this business from being down on the ground in parking lots fixing chairs to mentoring and supporting technicians, reps and healthcare providers in their journey of learning and growth.
This passion and the love of kids and families has taken the Al, Tam and the company to far away communities. With frequent visits to Haiti, children and families in less fortunate situations have benefited from the hands-on set-up, repair and modification of wheelchairs, mobility supports and seating so that kids can get around and joy some freedom and independence.
Leading by example, Al and Tam have grown a strong and dedicated team of like-minded staff who are committed to helping you.
Our values and what we stand for
We strive for a high standard of client satisfaction with products and services provided by our dedicated staff and technicians. We source and supply a wide range of National and North American brands and proudly support Canadian manufacturing where possible. We are also proud to support local Calgary businesses to complement the service and products we provide.
Our customer's needs and opinions are important to us and we pride ourselves in taking the time to make sure things are right. With knowledge and compassion we will be with you along your health and mobility journey.
Our staff are the key to a great experience with our company. Friendly, compassionate and empathic, our team of highly valued staff all pull together to do the work right and get you on your way.
We will do what needs to be done when it needs doing! We are proud to be a locally owned company. We are in our community for our community!